Chain Companies

3839 Walker Rd.
Windsor
(519) 966-4966
Member of:
WCA
Company Type
Supplier
Company Description
We are a specialty distributor of fastening devices, installation tools, suspension systems, power tools, hand tools and equipment, fire stop, conduit, hangers and safety products.
Classified Listings for this company
Abrasives, Anchors, Bandsaw Blades, Chain, Drills (Electric), Tools Hand /Power, Drywall Wall Screws, Fasteners (Industrial), Fire Stopping Materials, Ladders, Power Tools, Tarpaulins, Safety Supplies & Equipment
Contact Person
Klapowich, Jay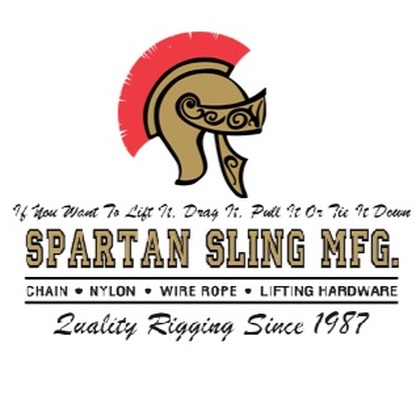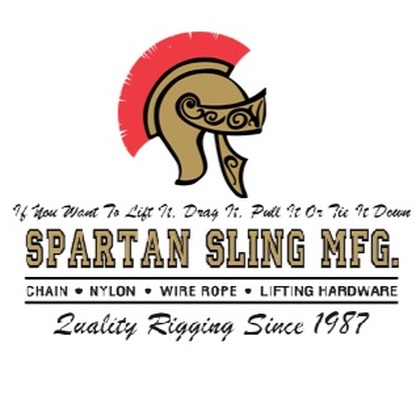 2565 Binder Cres.
Oldcastle
(519) 737-8633
Member of:
HCA
Company Type
Manufacturer
Company Description
"If you want to lift it, drag it, pull it or tie it down" SPARTAN SLING.... 519-737-8633 or www.spartansling.com
Classified Listings for this company
Chain, Cranes (Overhead), Fall Protection Trainer & Provider, Hardware, Mechanical, Hoists (Hand & Electric), Non Destructive Testing, Lifting & Rigging Products, Load Securing Equipment, Manufacturers, Suppliers, Services, Material Handling Equipment, Overhead Lifitng Equipment, Slings , Wire Rope
Contact Person
Black, Cliff
730 North Service Road
Windsor
(519) 966-2202
Member of:
WCA
Company Type
Supplier
Classified Listings for this company
Abrasives, Access Doors & Panels, Air - Water Balancing, Air Compressors, Anchors, Asbestos Removal Products, Bandsaw Blades, Bathroom Accessories, Boilers, Caulking & Glazing Compounds, Chain, Coatings (Epoxy), Concrete Accessories, Construction/Building Materials Suppliers, Drills (Electric), Drills (Masonry & Concrete), Epoxies, Fasteners (Industrial), Fireproofing Materials, Flooring (Epoxy), Hammers (Electric), Hardware, Mechanical, Hardware, Wholesale & Retail, Hoists (Hand & Electric), Industrial Piping, Insulation (Foam & Acrylic Finish System), Insulation (Materials), Insulation (Spray - On), Insulation (Suppliers), Janitorial Supplies, Ladders, Lawn Sprinklers, Lockers, Masonry Materials & Supplies, Masonry Sealers & Cleaners, Paint Supplies, Pipe, Plumbing Supplies, Power Tools, Pumps, (Sales And Service), Safety Consultant, Safety Supplies & Equipment, Sand Blastings (Equipment), Sealants, Slings , Sprinkler Systems (Fire Automatic), Tarpaulins, Toilet Partitions, Tools Hand /Power, Valves, Pipe, Fitings, Water Coolers, Wire & Cable
Contact Person
Le Claire, Mark